Varesse is an Indonesian beauty care brand established in 2019. Varesse focus on premium quality of its products, using finest and safe ingredients with affordable price. Varesse contains natural active ingredients and has passed dermatology test with non-irritant result. It can be used for men and women also safe to use for pregnancy and breastfeeding women.
0 Products
Lowest Price
Highest Price
Latest
Oldest
A-Z
Z-A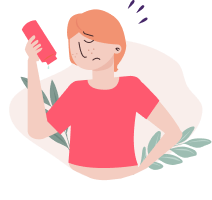 No Product Available
Oops... No available product at the moment. Please check back later.